Articles
---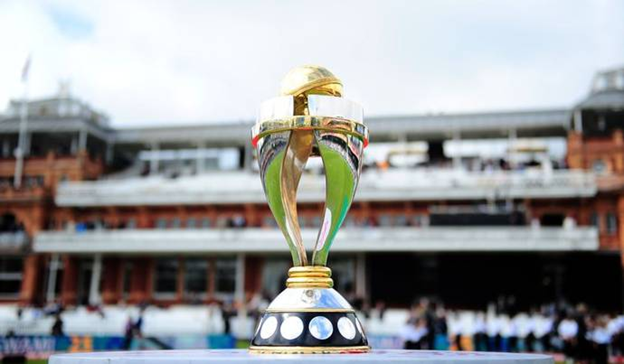 On Tuesday, the International Cricket Council announced that the rescheduled Women's 50-over World Cup in New Zealand will commence on 4th March 2022,, with the final to be held on April 3.

The tournament was initially scheduled to take place next year from February to March, but the event was postponed due to the COVID-19 pandemic.

The 31 games during the tournament will be hosted by the same 6 cities and venues, with Hagley Oval in Christchurch hosting the final under the lights.

England, New Zealand, South Africa, Australia and India have qualified for the tournament, with 3 remaining sides to be confirmed by a qualifying event in Sri Lanka from 26th June until 10th July next year.

In the opener in Tauranga, hosts New Zealand will take on a qualifying team while defending champion England, who won the previous edition at home in 2017 by beating India at Lord's, is scheduled to face Australia in Hamilton the following day.

The postponed tournament will continue to provide prize money worth NZ$5.5 million ($3.89 million), up nearly 60% from the previous edition.

With the top four progressing to the semifinals, all 8 sides will face each other in a round-robin format.

2022 Women's World Cup complete schedule as below.

Venue
Date
Teams
Bay Oval, Tauranga
04 Mar 2022 (Fri)
FNew Zealand vs Qualifier*
06 Mar 2022 (Sun)
Qualifier vs India*
08 Mar 2022 (Tue)
Australia vs Qualifier *
11 Mar 2022 (Fri)
Qualifier vs South Africa*
14 Mar 2022 (Mon)
South Africa vs England*
16 Mar 2022 (Wed)
England vs India*
18 Mar 2022 (Fri)
Qualifier vs Qualifier
University Oval, Dunedin
05 Mar 2022 (Sat)
Qualifier vs South Africa
07 Mar 2022 (Mon)
New Zealand vs Qualifier
09 Mar 2022 (Wed)
Qualifier vs England
Seddon Park, Hamilton
05 Mar 2022 (Sat)
Australia v England*
10 Mar 2022 (Thu)
New Zealand v India*
12 Mar 2022 (Sat)
Qualifier v India*
14 Mar 2022 (Mon)
Qualifier v Qualifier
17 Mar 2022 (Thu)
New Zealand v South Africa*
21 Mar 2022 (Mon)
Qualifier v Qualifier*
22 Mar 2022 (Tue)
India v Qualifier*
Basin Reserve, Wellington
13 Mar 2022 (Sun)
New Zealand v Australia
15 Mar 2022 (Tue)
Australia v Qualifier
22 Mar 2022 (Tue)
South Africa v Australia
24 Mar 2022 (Thu)
South Africa v Qualifier
25 Mar 2022 (Fri)
Qualifier v Australia
27 Mar 2022 (Sun)
England v Qualifier
30 Mar 2022 (Wed)
Semi-Final 1
Eden Park, Auckland
19 Mar 2022 (Sat)
India v Australia*
20 Mar 2022 (Sun)
New Zealand v England
Hagley Oval, Christchurch
24 Mar 2022 (Thu)
England v Qualifier*
26 Mar 2022 (Sat)
New Zealand v Qualifier
27 Mar 2022 (Sun)
India v South Africa*
31 Mar 2022 (Thu)
Semi-Final 2*
03 Apr 2022 (Sun)
FINAL*