Articles
---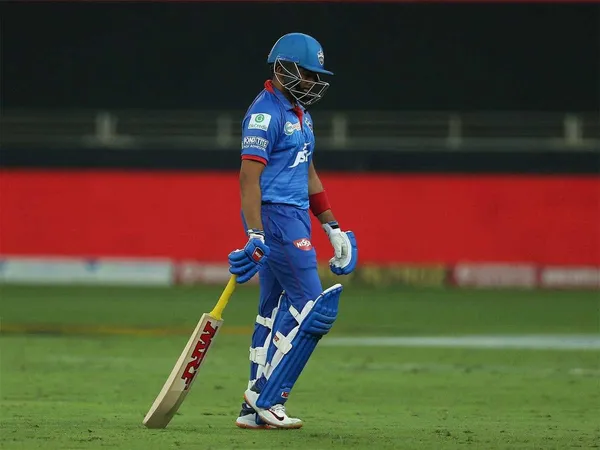 There just doesn't seem to be an end to the opening woes of Delhi Capitals, especially with regards to Prithvi Shaw. Prithvi Shaw again let his side down with a distasterclass in the IPL 2020 Qualifier 1 against Mumbai Indians having been entrusted with the responsibility by the team management amid his recent failures.

As he became Trent Boult's first victim in the first over of the innings on Friday, the opening batsman faced only 2 balls, nicking a delivery directly into the hands of wicket-keeper Quinton de Kock. Prithvi Shaw has failed to even cross the 19 runs mark in his last eight innings (including the one against Mumbai Indians). His scores during this time were: 19, 4, 0 , 0, 7, 10, 9 and 0.

The right-hander, dubbed as one of the most talented cricketers in the Indian cricketing spectrum, has experienced repeated failures with the bat. Delhi Capitals had even tried to replace him at the top with Ajinkya Rahane, but the latter did not perform well either.

However, Delhi Capitals seems to have decided to stick with Prithvi Shaw because of his ability to get quick runs, but the loss of early wickets has devoid the side of a solid platform more frequently than not. With Qualifier 1 being another example of repeating the same story, social media went into full swing with some funny memes targeting Shaw.

#MIvDC
After getting out on " 0 " Prithvi shaw to shikhar dhawan and Ajinkya rahane* pic.twitter.com/GzRcEoWdWN

— S A W A N (@Theboysthing) November 5, 2020
Prathvi shaw in first over in every match:-#MIvDC pic.twitter.com/d79UUOtWaa

— Kritika ~ IPL Champion Team Vadapav 💙 (@chal_chal_away) November 5, 2020
#MIvDC #MI

Prithvi Shaw going on duck again: pic.twitter.com/g3j25dhTAh

— Navantak Agrawal (@navantak) November 5, 2020
Ricky ponting and DC management searching Prithvi Shaw after the recent innings #MIvDC pic.twitter.com/CUvKq5xELX

— Chai-Shai (@aashish_sarda) November 5, 2020